Will we see an AI Recruitment Boost? | Recruitment News UK
• Automation may create more jobs than it destroys. Will an AI recruitment boost save us from a robot apocalypse after all?

• The UK jobs market is incredibly lean. Expert analysts have warned employers to start preparing any planned hires sooner, rather than later.

• eBoss wins the Best User Experience award from SoftwareSuggest. Thanks to everyone who supported us!
---
The AI Recruitment Boost?
Despite fears of mass redundancies, are our new robot overlords actually creating jobs?
The fourth industrial revolution is here. This is the one that introduces automation as standard to a whole host of new industries and professions. Naturally, people are concerned that this revolution will lead to a new wave of unprecedented redundancies. The threat of finding your job has been replaced by a machine is very real for many.
But a new report by the Chartered Institute of Personnel and Development (CIPD) says we may have got that wrong. According to their findings, we may be on the verge of an enormous AI recruitment boost.
Is the CIPD right? Will artificial intelligence end up creating more new roles than it replaces?
The report, People and Machines: from Hype to Reality, looks at ways that automation and AI is already being implemented. More than 750 UK workplaces took part in the study, which gauged the attitudes of employees as well as their employers.
Overall, the responses were mixed.
Around one quarter of employees were positive towards the introduction of automation in their workplace. The potential to improve job satisfaction and fulfilment was seen as the greatest positive.
Almost half the employees that work alongside an AI had learned new skills thanks to its introduction.
However, more than half (54 per cent) of those asked said that they had yet to see any benefits from the technology.
Automation: changing the way we work and recruit
However, the benefits to employers themselves were more obvious.
According to survey data, almost a third (32 per cent) of UK businesses had invested in AI and automation within the last five years.
In that time, 35 per cent of business leaders said that they had recruited more human workers in areas where AI had been introduced. Almost half found that team members who worked with AI had greater job security. Two fifths even reported higher wage increases for staff who worked in AI-assisted roles.
The CIPD findings for employers were as follows:
• 32% of businesses had invested in AI & Automtion
• 44% of businesses said job security had increased for staff working alongside AI.
• 18% of businesses said job security had decreased for roles impacted by AI.
• 35% of businesses increased hires in areas impacted by AI.
• 25% of businesses decreased hires in areas impacted by AI.
Employees reported a generally positive experience of AI assistance in the workplace:
• 41% of employees saw a pay increase when AI -assistance was introduced to their role.
• of employees reported acquiring new skills after AI was brought in to their role.
• 33% of employees reported that AI assistance had allowed them to work on 'more interesting tasks'.
• 24% of employees had seen a decrease in their workload from AI assistance.
However, AI implementation has not been a uniformly positive experience for some workers.
• 28% of employees said that their job had become 'more mentally demanding' due to the introduction of AI.
• 25% reported an increased workload due to the introduction of AI assistance.
• 54% of employees reported 'no benefit' from AI or automation in their specific role.
Successful implementation is a blend of man and machine
Meanwhile, talent management experts have advised that the true benefit of AI comes from augmenting human workers, not replacing them.
Consultants at talent acquisition firm Alexander Mann Solutions have put forward "the cyborg effect" as the ideal model for workplace automation.
That is: companies should learn ways to integrate AI and automation with human staff. The 'cyborg' system – which blends a machine and organic workforce – helps humans to realise greater productivity and more efficient working practices.
Andrew Wayland, chief technology officer at Alexander Mann Solutions, explained
"Treating bots and humans as completely separate entities in the workforce is unfeasible. Look at how technology can be deployed to enhance our people in what they do – allowing bots to remove mundane and boring tasks so that the capabilities of our talent can be amplified."
---
Why employers should be planning now for future hires

Vacancy listing board tells employers to get creative with hires in light of thinning jobs market.
Employers should prepare now for future hires as the lean UK jobs market continues. That is the message from job listings board CV-Library, who warn that the skills gap is set to widen before the end of the year.
CV-Library saw a year-on-year increase in advertised vacancies of 4.2 per cent, in the first quarter of 2019. According to its own business data, that figure coincided with a 4.8 per cent drop in applications. The job board warns that a drought of available workers may leave employers with no hiring options left by 2020.
The site also found that employers were having to do more to entice top talent to their brands. And, more often than not, that meant opening their wallets.
In the twelve months since March 2018, CV-Library saw advertised salaries jump by, on average, a whopping 16.7 per cent.
As most recruiters will understand, advertised salaries and actual take-home pay can be significantly different. There is no indication that actual wages for new hires leapt by almost a fifth in the space of one year. However, it does illustrate the increasing sense of desperation among some employers who are searching for the requisite skills.
CV-Library's founder Lee Biggins said:
"The past year has been a trying time for employers. Britain is not as attractive to EU migrants as it was a year ago.
"The ensuing skills shortage has seen vacancies and salaries rocketing in a bid to find the right candidates for the job."
Data highlights a regional disparity
The CV-Library study found some significant inequalities in the fortunes of employers, based on location. Bristol and Cardiff both saw large increases in job creation (11.5 and 15 per cent, respectively. However, each city saw a rise in advertised salaries of just 4.2 per cent (Bristol) and 4.4 per cent (Cardiff).
Sheffield, on the other hand, saw a comparatively low level of job creation (8 per cent). However, average advertised salaries leapt by 7.3 per cent in the city in the past twelve months.
Edinburgh was found to have the most competitive jobs market, however. Job creation broke the 20 per cent mark (20.8%). Salaries grew by almost ten per cent (9.8%).
Other regions were more impacted by a slowdown in applications. The north west saw the most rapid decline in available workers, with applications falling by 8.3 per cent. The south west was next, with 7 per cent fewer applications. The east (5.8 per cent) and the east midlands (5.4 per cent) were the next to see significant decline in the number of available candidates.
CV-Library actually reported an increase in job applications in March of this year. However, Mr Biggins was quick to point out that the temporary correction did little to reverse the overall downward trend in applications. Biggins offered the final piece of advice for companies hoping to hire: "Start evaluating [your] hiring efforts, with the aim of becoming more efficient in the months ahead."

---
eBoss is the best recruitment software User Experience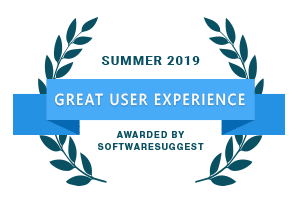 UK recruitment software developers eBoss have won the SoftwareSuggest award in the prestigious UX category.
eBoss is very proud to announce that our service has been ranked first place for user experience.
Our dedication to customer experience has been recognised by SoftwareSuggest in their Summer 2019 awards. eBoss took first place in the competitive 'Best User Experience' category.
Taking into account responsiveness, rate of improvement, and overall customer satisfaction levels, the award was gratefully received by eBoss Director of Sales, Robert Ward.
Mr Ward said: "We are absolutely delighted to receive this award, and we are very proud of the recognition for our efforts on bringing a top-class user experience to the recruitment industry."
"eBoss has always put the user experience front-and-centre of every decision that we make, and we will continue to do so."
Mr Ward said that the recognition has come at a pivotal moment for eBoss. "We would be the first to tell you that software development may not always be plain sailing, but we are delighted that our hard work and tenacity has paid off. 2019 is shaping up to be a very exciting year for eBoss – both for our team, and for our customers."
"As software developers, we are very proud of our independence, and what that means both in terms of the close ties we foster with each of our customers as individuals, and in terms of the levels of security that we can provide for their data. We would like to thank both long-standing and new customers for the support they have shown us, and we thank SoftwareSuggest for this recognition."
A spokesperson for SoftwareSuggest commented: "Your win signifies a commitment to providing only the best to your customers, and we salute you for that."
---
https://cdn.ebossrecruitment.com/wp-content/uploads/2020/05/06135238/2019.png
204
204
Support
https://cdn.ebossrecruitment.com/wp-content/uploads/2018/03/14142302/eboss-logo.png
Support
2019-05-02 07:56:22
2021-04-14 09:22:44
Will we see an AI Recruitment Boost? | Recruitment News UK