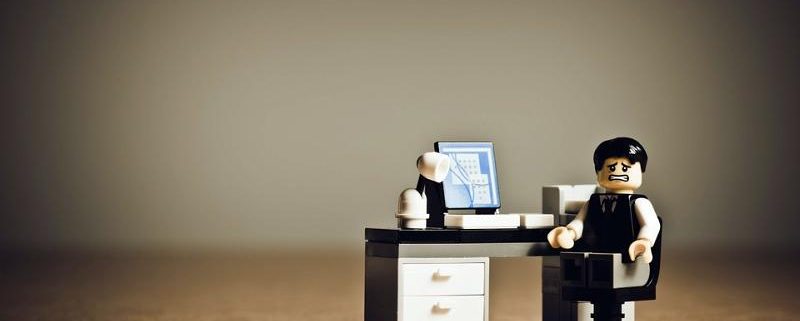 Temp or Perm? A Recruitment Puzzle | Recruiters Weekly News
• A Federal ruling in Australia adds to the debate around employment statuses for unsecured workers. As roles become increasingly flexible, is a one-size-fits-all solution likely to be found?
• Complaints are on the rise in the recruitment sector. But does the data show genuine dissatisfaction with agencies – or does it simply mean that reporting has got easier?
• We round-up the week's recruitment industry news headlines. Including: mergers, consolidation, and recruitment growth.
---
Temp or Perm? A Recruitment Puzzle
We have been unpacking the conundrum of employment status for several weeks here at eBoss. This week, an article in The Guardian has added to the discussion. The piece highlights an employment dispute in Australia that casts doubt over the statuses of long term casual workers.
A federal court ruled last month that truck driver Paul Skene was not a casual worker, despite his employment terms. Skene, who worked for labour-hire company WorkPac, undertook regular work over a continuous, two-year period. The court judged that his routine constituted full-time, permanent employment. The ruling concluded that the staffing agency had been withholding workplace entitlements from Skene unlawfully.
Sally McManus, secretary of the Australian Council of Trade Unions (ACTU), accused employers of "exploiting our broken workplace laws and using casual employment to keep workers in insecure work". She added that there was a need "to change the rules so that casual work is for casual workers, and people who work regular hours on an ongoing basis are not forced to go without leave and other entitlements simply because employers don't want to pay."
A common problem: but no obvious solution
However, recruitment sector advocates and critics of the ruling have spoken out against the court's decision. Charles Cameron of the Recruitment, Consulting and Staffing Association (RCSA) told the Guardian newspaper that Skene's case could lead to significant claims. "This opens the door for entitlements to paid personal leave; paid public holidays; redundancy pay; paid notice". Cameron suggested unpaid entitlements may amount to AUD $13 billion – and that this figure was a conservative estimate.
Most recruiters will understand enough of the sector to appreciate the arguments from both sides of the debate. It is difficult to justify exploitative workplace practices as an unavoidable by-product of a competitive jobs market. At the same time, it would be completely unworkable to force resource-starved enterprises to make permanent hires when the finances are simply not available.
In its conclusion, The Guardian calls for a new class of "hybrid, temp-perm" worker, yet whether this would create any tangible solutions is unclear. Although both sides of the argument seem to agree that change is inevitable, few answers have emerged. But, with this latest court hearing in Australia, one thing is apparent. This problem in the employment market seems to be one with a truly global reach.

---
Are clued-up recruits responsible for rise in complaints?

The Employment Agencies Standards (EAS) annual inspectorate report has logged a sharp rise in complaints by workers.
The report, published last week, identified 1,261 new cases, referred to the EAS in 2017-2018. The data represents a 52 per cent increase from the 828 complaints made in 2016-2017.
The sharpest spike was in the first quarter of this year. Between December 2017 and March 2018, EAS received nearly half (approximately 600) of the total number of complaints. One in every four referred cases originated in either the healthcare or hospitality professions. By far the most common grievance was instances of unpaid earnings.
However, an EAS spokesperson said that the growing number of complaints was likely attributable to better-informed workers; not falling conditions.
Speaking to People Management, Recruitment & Employment Confederation (REC) CEO Neil Carberry said the figures reflected the easier reporting processes. "We need to view the rising complaints in the context of an industry that's placing a million people in work. It is easier for those having experiences to raise concerns even though this is a small percentage."
"It is absolutely good news if poor treatment is reported, whether it is to us or the EAS," he added.
Gap in the market for the best recruitment agencies
However, People Management documents a genuine fall in satisfaction for recruiting services among jobseekers. Using data compiled by AnyGood?, it found that nearly all (90 per cent) candidates believed agencies were failing to ensure roles were suitable for them. Over half of respondents (52 per cent) felt that recruitment agencies handled them in a dishonest manner.
The data highlights the challenges of the market: it is not possible to deliver the candidate experience that every applicant seeks, every time. And a truly personalised candidate experience is becoming the hallmark that distinguishes great recruiters from the rest of the field.
But are the best recruitment agencies really becoming fewer in number? Or are jobseekers becoming ever-more specific in the outcomes they seek? In reality, the latter probably leads to a perception of the former.
We've put together a thorough report of what makes the best recruitment agency in 2018. We also have the recruitment software tools that help you to put your plans into action. When you are faced with an increasingly demanding pool of talent, you need to be running the right tools in your office. We can help you with that.
In reality, the recruitment industry appears to be in good health. It continues to expand, and services are becoming ever more sophisticated. And, where abuse is detected, EAS has significant powers. They can pursue prosecutions, or impose unlimited fines. They also have the power to ban convicted individuals from running employment agencies for up to ten years.

---
recruitment industry news: Mergers and markets
Gattaca exits International markets
Tech talent specialist Gattaca announced plans yesterday to withdraw operations across multiple global markets.
The staffing solutions experts also revealed that its two UK offices would be consolidated into one site.
In a statement dated September 4th, Gattaca explained that the recruitment group was reducing exposure in operations and territories that were suffering low profitability, over-regulation, or a falling market share. The company will close operations across Africa, Asia, and Latin America; as well as its Middle Eastern interests in Qatar, Kuala Lumpur, and Dubai.
Gattaca said that it would pivot towards opportunities that represented "scalable and sustainable" profits, announcing a new business hub in Atlanta, USA.
---
Search acquires Henderson-Scott
Search Consultancy has acquired Henderson-Scott as part of the latest round of high-level mergers within the UK recruitment space.
The purchase of tech management specialists Henderson-Scott represents the first since Search underwent a management buyout and significant refinancing.
Despite the acquisition, it appears that Henderson-Scott will continue to operate with its distinct branding and business operations.
The newly formed Search Group boasts a total revenue of £220 million across 17 UK premises.
---
Atlassian sees recruitment opportunities in India
Australian business software enterprise Atlassian has moved into the Asian market, opening its first premises in Bengaluru, India.
The tech specialists will begin recruitment of software engineers, designers, HR talent and management to staff the new headquarters. Former Amazon executive Dinesh Ajmera will head the operation.
Atlassian, which specialises in software automation for business, sees the Bengaluru base as a future centre of its research and development projects.
The business, which was founded in 2002 using AUD $10,000 of credit card debt, now boasts more than 125,000 clients worldwide. Entities that rely on Atlassian for faster workflows include NASA, Spotify, Twitter – and perhaps most significantly of all, eBoss.

---
https://cdn.ebossrecruitment.com/wp-content/uploads/2018/09/06100323/recruitment-industry-news.jpg
533
800
Support
https://cdn.ebossrecruitment.com/wp-content/uploads/2018/03/14142302/eboss-logo.png
Support
2018-09-06 06:21:16
2018-09-25 09:29:26
Temp or Perm? A Recruitment Puzzle | Recruiters Weekly News