Tribunal guidance on Employment Status | Recruiters Weekly News
• An appeals tribunal clarifies the employment status of flexible workers.
• Britain's healthcare sector is suffering from a GP crisis.
• Could Australia's doctors provide the remedy for Britain's ailing NHS?
---
Employment Law: Agency employment status ruling
An appeal ruling by an employment tribunal has helped to clarify employment statuses for temporary and agency workers.
The case, which was initially ruled on in April of this year, concerns a security guard employed on a zero-hours contract. The security operative, Mr Matei, was employed by Brooknight Security on a flexible contract. The arrangement meant that Mr Matei could be deployed to different sites, as required. In fact, he was primarily outsourced to a third party, Mitie Security.
In the initial case, Brooknight had stated that Matei was not a temporary agency worker, as defined under the Agency Worker Regulations (AWR) 2010. The employment tribunal ruled against this argument, however, judging that Brooknight had breach AWR standards.
The terms of the AWR state that agency workers who remain in the same position for longer than twelve weeks may not be treated less favourably than a permanent employee. This protection extends to pay, and basic working conditions.
The judgement rested on Mr Matei being required to supply security work as required, on a flexible basis. The tribunal decided that the terms of his employment meant that he could not be classified as a permanent employee of either Brooknight or Mitie security.
Confusion over employment status has been a recurring theme in industry headlines this year. The Matei ruling underlines how important it is for employers to understand the regulations, when supplying flexible staff to third party organisations.
The full tribunal judgement can be read here.

---
UK Healthcare: GP numbers fall by 500 in three months

The number of General Practitioners (GP) in Britain has fallen by more than 500 in just three months, figures reveal.
Provisional data for the second quarter of 2018 found the number of full-time equivalent (FTE) GPs to be 33,163. This marks a decline of 523 since March of this year.
The total number of all GPs also fell within this time, down 488 from 41,848 to 41,360.
British Medical Association (BMA) GP committee chair Dr Richard Vautrey stated concern over the declining numbers. "The continued fall in the number of GPs is causing major problems around the country". He added that many practices were finding it "harder and harder to meet the growing needs of their patients."
Royal College of General Practitioners (RCGP) chair Professor Helen Stokes-Lampard called the data "demoralising and distressing".
The figures will also present a headache for the government. Former health secretary Jeremy Hunt had pledged to increase the number of NHS GPs by 5,000, back in 2015. In fact, the past three years has seen a net decline of 1,000.
The Impact of a Recruitment Crisis
The crisis of falling GP numbers is a recruitment failure. That is the diagnosis of healthcare experts.
"These figures show that its work to recruit and retain GPs that must be addressed urgently", said Professor Stokes-Lampard. "Despite great efforts to recruit more doctors to general practice… something clearly is not working. This must be addressed."
Experts warn of a potential "death spiral" in GP numbers. With fewer FTE practitioners, those that do remain will be faced with greater workloads. As 12-hour days become increasingly commonplace, the risk of burn-out becomes greater. There is a fear that the numbers exiting the profession will accelerate in the future, rather than slow.
---
Fast-track recruitment for Australian GPs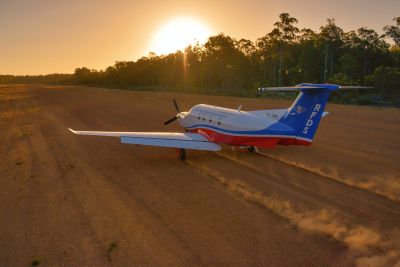 As a recruitment crisis hits Britain's National Health Service, healthcare authorities have revised their hiring process to attract overseas talent.
The General Medical Council (GMC) and the Royal College of General Practitioners (RCGP) has green-lit a streamlined certification process. The new system will initially allow GPs from Australia to join Britain's healthcare workforce quickly – as GP numbers fall.
The new system will assess GPs who gained their qualifications outside the European Economic Area (EEA). Healthcare authorities will judge whether foreign training can be accepted as equivalent to UK standards. The new system could simplify the Certification of Eligibility for GP Registration. Australia is widely considered to be a useful test-case: due to similarities in training and standards. If the trial is deemed successful, the GMC could expand the fast-track scheme to other territories with similar training programmes.
The healthcare crisis – and the response from authorities – is a fitting overview of today's recruitment industry. Organisations are looking to open borders to address their needs, wherever skills gaps are creating crises. Successful recruiters may act locally. But, in order to source the skills that their clients require, many are beginning to strategise with an increasingly global mindset.

---
https://cdn.ebossrecruitment.com/wp-content/uploads/2018/08/30100813/employment-status-tribunal.jpg
523
800
Support
https://cdn.ebossrecruitment.com/wp-content/uploads/2018/03/14142302/eboss-logo.png
Support
2018-08-30 07:04:43
2018-09-25 07:53:52
Tribunal guidance on Employment Status | Recruiters Weekly News