Your New Hiring Priorities | Recruitment News
• Your clients' hiring priorities are changing; can you deliver the shortlist that they want?

• Which factors might make your next job more attractive to candidates?

• The second major data breach of the GDPR age hits the Australian recruiting sector – who was at fault?
---
Your top placements for 2019
New data identifies the roles you are most likely to be recruiting for over the next twelve months.
With a new year comes a new set of goals. How your agency performs over the coming months will largely depend on how you set your recruitment targets, and how you respond to change. Will you remain on-trend for talent, or will you get caught in traditional roles and approaches?
Employers are becoming acutely specific in setting their hiring targets. However, they are also confronting more challenging conditions than ever before when it comes to finding the right skills. With fresh research data, we consider where your short-term hiring priorities might lie.
The Robert Half salary Guide 2019 has identified the demands of UK business for the next twelve months.
Unsurprisingly, it is digital skills for the transformation of work which top the list.
At the same time, RH found that business leaders are struggling to secure the requisite skills for their organisations' future.
More than half (53 per cent) of employers have been unable to source the digital and analytical know-how that they require.
Additionally, a need to combine digital talents with soft skills – such as lateral thinking, teamwork, and adaptability – has contributed to the slowdown in successful placements.
Matt Weston, Managing Director of Robert Half UK commented on the findings in the research:
"Businesses face a talent dilemma.

"They must attract professionals with the skills they need while also identifying opportunity to up-skill their existing employees.

"While attractive salary and benefits packages continue to attract and retain top talent, training and development is vital for employers to win the ongoing war for talent."
Employers' Top Talent Requirements
The top ten most required positions for the twelve months ahead (according to Robert Half) are going to be:
Financial Planning Analyst (£47,500 – £80,000)
Financial Accountant (£20,000 – £35,000)
Business Analyst (£33,250 – £54,250)
Business Intelligence Developer (£23,750 – £50,500)
Digital Marketing Analyst (£31,250 – £60,000)
HR Adviser/Senior Adviser (£23,250 – £37,250)
Company Accountant (£32,000 – £58,000)
Compliance Analyst (£35,000 – £65,000)
Regulatory Accountant (£40,000 – £65,000)
Finance Manager (£35,000 – £80,000)
The list demonstrates the highly specialised talents that company leaders are hoping to source. A shortage of economic know-how sees financial strategists take the top spot for the year. Similarly, the accountancy sector is seeing great changes as part of its digital transformation: personnel who exhibit a capacity to learn new skills and software programmes are seeing the market value of their work increase.
The story is similar in other sectors, too. As Marketing becomes more efficient, digital marketing analysts are poised to secure higher salaries as the need to ensure return on investment becomes ever more significant.
Similarly, the first full year of the GDPR sees many firms fully getting to grips with the extent of legal changes. Where many organisations postponed making hires prior to the May 25th 2018 deadline, many are now recognising their need for a designated compliance officer.
Prepare for elevated competition in recruitment
As we saw two weeks ago in UK recruitment news, 2019 could be a crunch year for the sector. Following two years of astonishing growth, hiring in the UK could be set for a slowdown. Whether this is the chill of the Brexit effect – or just a natural market cycle – it is difficult to say, at present.
What we can be sure of, however, is that top agencies will be using all of the recruitment resources at their disposal to gain a competitive edge.
Understanding and anticipating what your clients could be searching for this year will hand you a serious advantage. If you are in the habit of preparing advance shortlists that deliver quality candidates in seconds, you might want to consider the jobs listed here.

---
What Candidates Want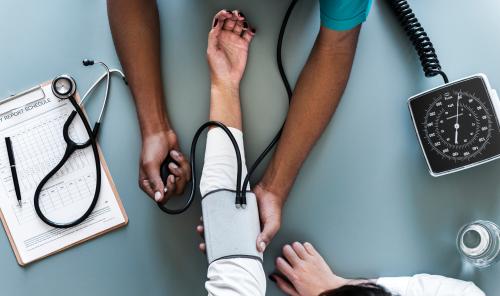 Health care tops the list of perks that most candidates want. But the factors which contribute to an attractive job are numerous. Can you find a winning combination?
As a top recruiter, one of the toughest challenges is trying to crack the code of what talent wants in their ideal role. Now, industry analysis from CV-Library has established Britain's perfect vacancy – from the candidate's point of view.
But does the outcome match with employers' shopping list of most sought-after roles?
The short answer is: not really, no.
According to CV-Library, the position most candidates are looking for is: in the educational sector; in London; offers a starting salary of £25,500; and is within an organisation of fewer than 250 colleagues.
But if you don't have that particular vacancy as a live job on your recruitment database at the moment, don't panic. It should be pointed out that the research compiles the most popular attributes from multiple fields (salary, location, industry, etc). The resulting dream job is something of a "Frankenstein's Monster" of a role to recruit into. It's fair to assume that roles which fulfil every one of the stipulated preferences are few and far between.
However, there is undoubtedly a lot of value to be found in understanding our candidates' preferences. So, if we look at the data by individual category, what can we learn about our applicants' shopping list of demands?
Top Priorities
The single most important job factor was at-work benefits. 60 per cent of respondents said that they would expect some entitlement to paid sick leave. Similarly, 41.1 per cent sought health insurance coverage.
Next most influential was employer flexibility when it came to working arrangements. 56.6 per cent of candidates wish for some capacity to work from home. More than half would opt for flexible working hours over a strict nine-to-five routine.
In fact, in modern Britain, just 25.1 per cent of the population wants to work the traditional office hours schedule.
Next most significant is the size of the organisation itself. 40.4 per cent of Brits want to work in a company of fewer than 250 people. Nearly a fifth (19.7 per cent) prefer to work in a large, corporate environment.
It is slightly disappointing that, in a country known for its entrepreneurial spirit, only 7.4 per cent of jobseekers would favour working in a start-up enterprise. Perhaps economic uncertainty has led a generation of young professionals to turn away from the idea of entrepreneurialism, and favour the perceived security of larger organisations?
Other Factors
Next most significant is earnings – reinforcing the notion that money is a less important factor in our career choices. 39.8 per cent of candidates believe that £25,500 is a good stating salary for an ideal job. 27 per cent would prefer to begin on £35,500.
Job location is frequently named as the top priority for job seekers when accepting a new role. However, there is less consensus on which specific locations are the most desirable.
Predictably, London came out on top: 27.2 per cent of respondents dream of working in Britain's capital. But it seems that candidates have other priorities in mind too.
Quality of life may also be a significant factor in choosing a location. Coastal resorts Brighton (7.9 per cent), and Bournemouth (7.3 per cent) took the second and third place spots. However, as a recruitment enterprise based in sunny Bournemouth, eBoss is surprised to learn that our Dorset town placed behind our East Sussex rivals – as we have a much better beach.
Lee Biggins, Founder and CEO of CV-Library said: "everyone wants to get something different out of the workplace – whether it's a good pay packet, or the ability to work more flexible hours."

---
Australia: real estate agency's recruitment database breached

SIP becomes second Australian recruitment firm to fall foul of data breach in the GDPR age
With the General Data Protection Regulation (GDPR) less than a year old, a second recruiting enterprise has reported a data breach in Australia.
Sales Inventory Profile (SIP) Recruitment – a recruiting agency for the real estate sector – has been linked to a significant data breach. The incident resulted in the personal data of the company's candidates being leaked online.
The story confirms a report last week, by First National, that its own candidate data had appeared on the internet. First National named SIP as the agency they had appointed for the process – and blamed SIP for the data breach.
SIP states that its recruitment software is able to identify top sales personnel before the interview stage with a 90 per cent chance of accuracy. The company has so far not commented on the allegations against it.
Last June, we saw the first major data security breach of the GDPR age, when PageUp reported unusual activity in its databases. Significantly, PageUp is also part of the Australian recruitment industry.

---
https://cdn.ebossrecruitment.com/wp-content/uploads/2019/01/17121909/2019-in-demand.jpg
533
800
Support
https://cdn.ebossrecruitment.com/wp-content/uploads/2018/03/14142302/eboss-logo.png
Support
2019-01-17 08:29:27
2019-01-25 08:44:05
Your New Hiring Priorities | Recruitment News