Where to find the UK's Recruitment Growth | UK Recruitment News
• Job creation in the UK has soared. Growth sectors include media, communications, and fintech.

• Most Australians face discrimination at work, according to a new poll. We break down the numbers.
---
Demand for talent soars in the UK
A surge in demand for key talent will only increase the value offerings of effective recruiters
Employers' need for skilled professionals soared by 24 per cent in the year 2017-2018, it was revealed this week. Data collected for the Association of Professional Staffing Companies (APSCo) found a strong demand – and that this appetite for increased throughout the study period.
While the average increase in talent searches stood at 24 per cent, the final six months of study saw a dramatic increase. The third quarter (Q1 2018) found vacancies rising by 35 per cent. By the final quarter of study (Q2 2018), the figure stood at 41 per cent.
And demand has continued to grow since the end of the study, despite the high starting point. Vacancies for the final quarter of 2018 grew 6 per cent on the previous highs.
The numbers are in keeping with estimates released by accountancy firm Price-Waterhouse Copper (PwC). Their CEO Report found that two out of every three UK businesses had intended to expand their workforce in 2018.
Where UK recruitment growth can be found
But the hiring and job creation boom is not found across all sectors. The high street, in particular, is feeling the affect of a slower retail economy. On the other hand, several high value industries did continue to enjoy healthy expansion. Which regions, sectors and skills should recruiters be focusing their attention on?
• By Region
The UK jobs market remains heavily concentrated around the capital. London accounted for the largest number of new vacancies, regionally. However, there are indications that the recruitment gap may be narrowing, as other areas of Britain reported better year-on-year jobs creation than London.
The North-West and East Midlands both out-performed the capital. Advertised placements in these regions grew by 25 per cent and 18 per cent, respectively.
• By Industry & Role
By industry, the power player of 2018 was media, and its associated tech sector. Technology media & telecoms (TMT) increased recruitment by 24 per cent across the year. Growth in the sector is currently 2.6 times the UK average. The industry as a whole is now valued at £184 billion. Financial services took second place in job creation.
The most recruited individual role for the year was within the tech sector, too. IT workers are now the most sought-after staff, with demand growing 28 per cent in the last twelve months. The rapid pace of the digital transformation has incentivised hiring across all sectors.
• By Employer
In terms of individual employers, the top two firms were both within the UK's valuable financial sector. Barclays and HSBC were the year's top employers. Barclays listed 3902 throughout the year – an average of 75 vacancies a week. HSBC listed 3497 jobs – an 11 per cent growth, year-on-year.
Following the overall trend, the largest portion of both company's listings can be found in the financial technology (fintech) area of operations.
APSCo chief executive Ann Swain said:
"It is clear that the upsurge in vacancies recorded throughout the past twelve months is a real indicator of the robust nature of the professional staffing sector.  

"The latter months of 2018 saw many companies put the brakes on hiring due to Brexit uncertainty, however our conversations with members reveal that while caution is the order of the day, most are optimistic that the professional recruitment market will remain as resilient as ever throughout 2019."
---
Two in three Australians face career barriers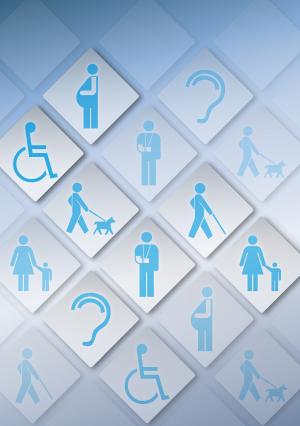 Two thirds of Australian professionals feel that their career progress has been negatively impacted by unfair obstacles and workplace discrimination.
Almost two thirds (63 per cent) of Australian professionals believe that their career opportunities have been affected by discrimination.
This is the finding of global recruitment giant Hays. The company surveyed more than 1,000 professionals across Australia and New Zealand for its 2018-19 Diversity and Inclusion Report.
It learned that two thirds of those polled felt that their identity (sexual orientation, ethnicity, age, gender or disability) had negatively affected their opportunities at least once during their career.
The figure was even higher for specific minority groups. 83 per cent of workers with a reported disability felt discriminated against. 77 per cent of women reported similar barriers to progress. And 67 per cent of LGBT respondents believed their sexual orientation or gender had harmed their professional development.
Focusing in on recruitment, the Hays data showed why employers are desperate to solve hiring bias. Half of the surveyed population thought there was a hiring bias within their current organisation.
56 per cent felt they had missed out on job offers in the past, due to profiling of their personal identity.
Again, the most affected group were those with a disability. A startling 83 per cent of disabled workers believed they had not been offered a job because of their medical condition.
But the news was not all negative. Internal career progression was seen as less affected by bias. More than half (51 per cent) of respondents felt that conversations about their development with managers were open and transparent.
However, even here there were some concerns. 40 per cent of respondents believed they would be more likely to win a promotion if they shared a similar socio-economic profile as their manager.

---
https://cdn.ebossrecruitment.com/wp-content/uploads/2019/02/28103204/fintech-recruitment-growth.jpg
449
800
Support
https://cdn.ebossrecruitment.com/wp-content/uploads/2018/03/14142302/eboss-logo.png
Support
2019-02-28 07:37:23
2019-03-01 08:06:55
Where to find the UK's Recruitment Growth | UK Recruitment News