Tier Two Visas and Recruitment Drought
• A squeeze on recruitment could be on the cards, as the government confirms plans to introduce tier 2 visas for EU nationals.

• One in three Britons are unhappy in work. Which are the most miserable cities in the UK? And what are the simple lessons that business leaders can learn to solve falling workplace morale?

• A new investigation shines a light on the recruitment experience within Australia's healthcare sector. Find out why medical professionals value the agency experience over the alternatives.
---
MAC rules on tier 2 visas could impact UK recruitment
Minimum earnings cap could create chaos for recruiters.
As the deadline for brexit draws near, businesses are starting to learn how Britain could look, outside the EU. Confirmation last week that stricter border controls for EU nationals could produce recruitment shortfalls, critics have said.
As many within the industry had already predicted, the government plans to introduce tier 2 visas for EU nationals, from March 2019. The scheme is part of the Migration Advisory Committee's (MAC) plan to limit in-flows of cheap labour from the European mainland.
The tier 2 visa enables immigrant workers to access the UK jobs market – but only for skilled positions with a salary of at least £30,000.
Changes to the system
At present, there is no limit to the number of EU nationals who can look for work in Great Britain.
In contrast, the number of tier 2 visas issued by the UK government stands at 20,700.
Under the new system, the limit on the number of visas would be removed, but all EU nationals would require the visa to take up work in the UK. The stated aim is to prevent European workers from undercutting domestic wages, while opening Britain up to the world in areas that require skilled or specialist personnel.
However, changes to the system risk cutting off the supply of existing labour to many sectors.
3.6 million EU nationals currently live in the UK. These workers account for between 4 and 30 per cent of some of Britain's most valuable industries.
Under new rules, each of these workers would be required to leave their post if they earned less than £30,000 and do not have settled status. Around half of all jobs in London are advertised below the critical £30,000 figure. And just 7,000 EU citizens have been awarded an official settled status.
If MAC rules were applied today, 2.5 million working age EU citizens would be lost from Britain's labour market.
The challenges that recruiters face from Brexit have been covered extensively in these recruitment news pages. From worker shortages to uncertain statuses and extra workloads, the problems appear to be piling up on agency desks.
A Burden for future generations?
There are concerns that some vital industries could struggle to recruit. But the government has signalled that it does not intend to waive rules for any sector. While seasonal agriculture has been listed as a "possible exception", this has not been confirmed. 99 per cent of seasonal agricultural work is currently completed by EU nationals.
The greater concern is that these proposals create a burden which future generations would be asked to carry. The rules appear to require UK nationals to fill lower paid roles – while higher salaries would be open to the world.
But where would the lower paid domestic workers come from? Would it require a shift in focus in Britain's educational system, to ensure we produced a generation of unskilled, cheap labour? The appearance of a "race to the bottom" on wages will concern many in the recruitment sector, and beyond.
---
Study reveals Britain's unhappiest working cities

More than one in three Brits are miserable at work, a new survey has found. The CV-Library study revealed that 39.7 per cent of UK workers dislike their current employment.
Of this group, nearly two thirds of disgruntled employees consider leaving their position on a daily basis.
The data, from a study of over a thousand workers using the online platform, also looked at reasons for discontentment.
Being undervalued was by far the most common cause for workplace unhappiness, with 48.8 per cent of dissatisfied workers giving this as a reason. A poor business culture displeased 34.8 of respondents; while 28.6 per cent listed boredom as the root cause of their pessimistic outlook.
The study was also able to place unhappy staff on a map – and identified the most miserable cities in Britain, on work days:
Sheffield 56.7%
Liverpool 51.6%
Brighton 50%
Bristol 48%
Southampton 47.1%
Newcastle 44.4%
Nottingham 42.9%
Manchester 41.9%
Bournemouth 41%
Edinburgh 40.6%
Hopefully, as ambitious recruiters, you are not among one of these dissatisfied employees. CV-Library founder Lee Biggins offers some advice for business leaders keen to keep their top workers on-board: "Creating a great company culture is key, but you must also consider ways to keep your workforce engaged and show how much you value them".

---
Agencies a positive influence on Australian Healthcare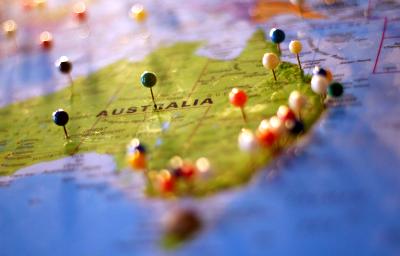 Having seen previously how the impact of happiness can affect a workforce, it is welcoming to hear how recruiters can play a part in boosting workplace satisfaction across all sectors.
Wavelength, the Australian healthcare talent specialist, has studied the impact of agency collaboration in the emergency services. Their report found overwhelmingly positive responses to the contributions made by recruiters within the sector.
The Wavelength Medical Recruitment and Locum Attitudes Survey 2018 learned that 84 per cent of doctors saw agencies as invaluable to the profession. 82 per cent found that an effective agency makes the life of service personnel easier.
But what makes an effective agency in the services sector? Wavelength advises recruiters to embrace specialisation if they want to attract top talent. 73 per cent of doctors said they browsed healthcare agency websites when looking for a new role. This compares to the 29 per cent who would go straight to the source and seek vacancies on employer sites.
In fact, employer websites did not even manage to break in to the top three resources that medical jobseekers use. Recruitment websites were followed by word of mouth, and college web pages. Social media fared even worse. Just 8 per cent of jobseekers within the sector relied on LinkedIn, and 3 per cent used Facebook.
Recruiters add value to the recruitment process
The data underlines the significant part that healthcare recruiters play in bringing qualified candidates into the pipeline of any organisation. As well as being an attractive point of contact for talent, employers valued agencies that screened their applicants. We have previously seen how location is the single most important factor in filling a vacancy. The Wavelength study reinforces this. 73 per cent of doctors reported greater satisfaction when put forward for roles in familiar locations and surroundings.
Wavelength CEO Chris Riley identified where agencies really add their value in the recruitment of healthcare professionals.
"Recruitment agencies are here to reduce recruitment red‐tape and the administrative burden often experienced by doctors.
"Recruitment agencies are relied upon by doctors to offer the greatest choice of roles, backed up with tailored advice to ensure the right cultural fit.

"An effective recruitment agency needs to meet the workforce requirements of its clients for the long term, collaboratively and consultatively."
The report shows that agencies share many common goals with clients: almost every recruiter aims to reduce paperwork. Just as recruiters lighten the burden of employers, recruitment software can streamline agency processes, too. If you want to reduce the administrative burden on your consultants, you can trial eBoss software for free and see how automation can streamline your office tasks. With a full database, CRM system, and applicant tracking (ATS), the eBoss recruitment software is an end-to-end solution.

---
https://cdn.ebossrecruitment.com/wp-content/uploads/2018/11/23081107/recruitment-news-tier-2-visas.jpg
533
800
Support
https://cdn.ebossrecruitment.com/wp-content/uploads/2018/03/14142302/eboss-logo.png
Support
2018-11-22 11:24:25
2018-11-23 08:22:44
Tier Two Visas and Recruitment Drought