UK recruitment: 'world's most competitive market'
• Another merger impacts the UK recruitment industry. Meanwhile, China names Britain as the world's most sophisticated and competitive recruitment market.

• High street retailers continue to shed jobs. At the same time, other sectors are booming.

• The PageUp data breach finally reaches Britain. Will the fallout provide us with the perfect GDPR compliance test-case?

• Australia's skills gap: perhaps it doesn't really exist after all.
China: UK recruitment 'is world's most competitive market'
UK recruitment firm Investigo has been acquired by the Chinese recruitment service provider Beijing Career International, it was confirmed this week.
The deal, first announced in February, is believed to be worth around £22 million. Once completed, Beijing Career International will hold a 52.5 per cent stake in the British company.
It is the latest in a string of high profile mergers and acquisitions within the recruitment market. It represents a move towards globalised, cross-border thinking within the industry. Increasingly, China is seen as a dominant player.
Wallace Gao, founder of Career International, said: "The UK has not only been a great innovator of ideas, but also an exporter of talent." He added that Britain is "probably the most sophisticated and competitive market in the world" for recruitment.

---
REC Report finds High Street retailers in turmoil

The Recruitment and Employment Confederation (REC) has published its monthly industry report. The document finds a sharp fall in retail vacancies over recent months.
Four hundred agencies from around the country contributed to the recruitment industry data report. REC found strong performance for hires into retail positions up until March 2018. Since then, recruitment in the sector has stalled.
Britain's overall unemployment now stands at a little over four per cent: its lowest levels since the 1970s. Tom Hadley, the director of policy at the SEC, pointed out that retail was the exception, rather than the rule. Speaking about the report's findings he said that "every sector is showing more demand – apart from retail."
Why our High Streets Struggle
It is not a revelation that Britain's High Street retail sector is in trouble. The rising costs of bricks-and-mortar stores, combined with competition from online retailers, has led to tighter margins and dwindling sales.
Almost 22,000 jobs have been affected in 2018 alone. The numbers break down as follows:
more than 7,000 jobs have already been lost.
Another 9,500 roles are scheduled to go due to planned store closures.
Around 5,100 are in jeopardy as Poundworld remains in administration.
4,000 High Street shops opened last year and 5,800 closed, according to Price-Waterhouse Cooper (PwC): a net loss of 1,800.
1,200 major high street chain stores have either shut down or faced closure in 2018.
The list of high profile casualties grows by the month. Toys R Us, Maplin, Carphone Warehouse, Mothercare and Marks and Spenser have all shed jobs. Homebase, House of Fraser and New Look have all announced a scaling back of their workforce.
REC gave advice to jobseekers affected by closures closures on the High Street. "The rest of the jobs market is showing strong demand, so it's a good time to take stock of your options." Perhaps this is also good advice for recruiters who have been affected by the downturn, too.

---
GDPR compliance for recruiters: Australian recruitment software breach hits UK leisure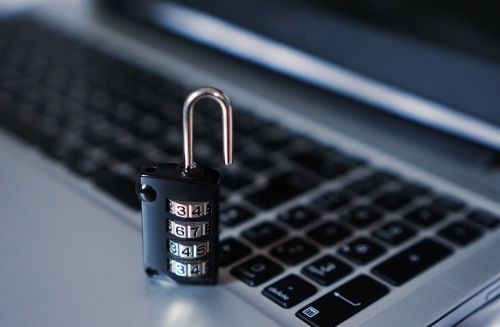 The PageUp data breach continues to unravel. This week, British leisure chain Whitbread was force to admit that its recruitment processes had been compromised by the breach.
The announcement confirmed that anybody who has applied for a position with Premier Inn or Costa Coffee could have been affected.
The security flaw was found in Whitbread's online recruitment software
PageUp, the Australian recruitment software as a service (SaaS) provider, detected the breach in May. It reported its findings at the start of June. Under the GDPR, British firms are required to notify authorities and affected individuals when a serious breach occurs.
The types of personal data that may have been lost in the breach are extensive. They include the name, physical and email addresses, telephone number, and employment history of candidates. Similar data relating to candidates' references was also confirmed as being "at risk" in the breach.
GDPR lesson: choose the best recruitment software provider
The incident is a lesson in GDPR best practice. Whitbread selected a recruitment software service provider who was unable to adequately secure company data. Now, Whitbread is looking at a time-consuming – and potentially costly – investigation.
Most worrying for the enterprise will be the fact that special categories of personal data – including gender, ethnicity, and biographical data – may have been compromised.
The PageUp breach continues to act as the perfect test case of new GDPR legislation. A seemingly low-risk consideration for many enterprises, the online recruitment service's data breach illustrates the interconnectivity of information in our digital age.
Other clients affected by the PageUp breach include healthcare providers and newspapers around the world.
The UK Information Commissioner's Office (ICO) is investigating the incident.
Visit our GDPR resources hub for more information about GDPR recruitment issues.

---
Australia: not so short on skills after all
Macrobusiness Australia reports that the nation's skills gap is not as serious as is commonly reported.
Collecting data from Indeed, Manpower, and the government's own figures, the article suggests that skills shortages have been widely over-estimated.
Macrobusiness suggests that 70 per cent of Australian vacancies are filled within one month. The employment rate in the country equals world leader Great Britain.
Meanwhile, figures from Manpower show that talent shortages in Australia (34 per cent) are well below the global average (45%).

---
https://cdn.ebossrecruitment.com/wp-content/uploads/2018/07/05113522/britain-best-recruitment.jpg
533
800
Support
https://cdn.ebossrecruitment.com/wp-content/uploads/2018/03/14142302/eboss-logo.png
Support
2018-07-05 06:37:58
2018-09-25 08:53:10
UK recruitment: 'world's most competitive market'