UK Recruitment: are you looking forward to the future?
• Recruitment is changing. For some, the future is now. For others, there are fears of being left behind.

• A UK recruitment agency has failed in its appeal to win back its license. Investigators uncovered serious breaches of gang master rules.

• Facebook eyes Ireland for expansion plans in Europe. But why do blue chip tech stocks keep on growing?
---
The Hiring Headache
Recruitment looks set to be one of the major headaches for organisations across all sectors. With a duty of care to our clients, what can the recruitment industry do to reduce tensions in stressful times?
A year of uncertainty appears to await for businesses across all sectors. With economic instability and Brexit looming large, it is no surprise that organisations may have doubts about the future.
But this time around, it appears that recruiters could play a critical part in allaying the fears of their clients, according to new research.
The report, published by Creditsafe, found that recruitment was the key concern for 20 per cent of UK enterprises over the next twelve months.
The study of more than 750 managers also revealed some promising news for agencies. More than half (56 per cent) of businesses surveyed were expecting to increase staffing levels in 2019. So although 2019 may be more challenging than last year, it could be no less busy for consultants.
A divided picture
Optimisim may be harder to come by elsewhere, however. Newer enterprises (of less than two years' trading) reported being the hardest hit by economic worries. One in three respondents were not optimistic about the UK economy for 2019.
There was also a surprising lack of enthusiasm for graduate programmes. Just 17 per cent of enterprises reported making a graduate hire over the last twelve months.
Perhaps the greatest characterisation of the data set is the perceived inequality among respondents. Some industries and sectors are fairing well, as others struggle. Some candidates are in high demand, while others are overlooked.
Equally, the fortunes – and fears – of businesses vary considerably. Among larger organisations (500 or more staff), Brexit exposure was a greater concern. More than two in every three (67 per cent) of larger businesses believed that they had already been adversely affected by Brexit. 69 per cent had been impacted by bad debt, and 37 per cent had been targeted by fraudsters.
Despite the uncertainty, nine out of every ten businesses expected to grow in 2019.
Uncertainty – and why this time it's different
The report reveals low levels of confidence that have not been seen since the financial crisis of the previous decade.
There are differences this time around. During the 2007 financial crisis and the resulting credit crunch, it was a shortage of capital which created uncertainty. This led to a squeeze on resources, planning and – inevitably – productivity and outcomes.
This time, however, it is the sense of immanent, accelerated change that is fuelling the fears of many.
With a digitalisation of the workplace, companies – even whole societies – are becoming acutely aware of the risk of being "left behind".
Of course, the other side of that coin is that sudden and rapid development and productivity is virtually assured for those organisations that do catch the breaking wave of the digital transformation.
This has led to an inevitable dash for requisite hard skills in digital disciplines – but also for the necessary soft skills which allow them to be properly implemented.
It means that, for the time being at least, recruiters may take centre stage in the eyes of many business leaders.

---
Agency loses appeal for re-instatement of license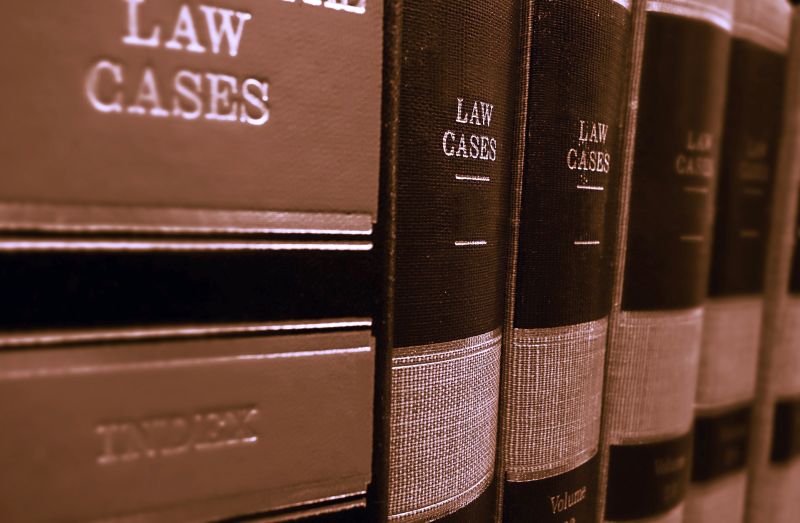 An agency, which had its recruiting licence revoked for a breach of standards, has failed in its appeal.
The firm, Go Solutions Ltd of Boston, in Lincolnshire, had its license revoked in 2017, following a Labour Abuse Authority (GLAA) compliance inspection.
The agency, which specialised in supplying labour to the farming and agricultural sector, was found to have broken twelve GLAA guidelines. Five of the breaches were deemed so severe that, taken alone, they would each have individually led to the agency losing its license.
Among the key findings of the GLAA investigation was a failure to meet the National Minimum Wage. The agency also failed to document break times and holiday entitlements due to workers.
Investigators also uncovered an attempt to disguise past breaches of GLAA rules by agency staff. The firm's registered director, Gavin Overton, was determined to have no working knowledge of the enterprise, and had no access to company computers or payroll systems.
The two men suspected of being the true operators of Go Solutions, Ricky Gutteson and Ian Tebbs, had previously had recruitment licenses declined.
This week, the appeal against the original GLAA findings was rejected. Employment Judge Elizabeth Heap said in a written summary:
"The lack of affording to them of basic rights as workers such as the right to be paid at the rate of the National Minimum Wage (which the appellant has failed to demonstrate in a number of cases by, amongst other things, a deficiency in records) and to ensure that they are paid the holiday pay to which they are entitled is demonstrative of an exploitation of those workers."
---
Facebook reveals Ireland growth
Facebook has announced plans to extend its operations in the Republic of Ireland. The news means the online web giant could be poised to further extend its European workforce.
Facebook CEO Sheryl Sandberg revealed plans for growth while visiting Ireland to attend Gather: a networking event for small businesses.
The recruitment drive is estimated to bring Facebook jobs in Ireland up to a total of 5,000. The new hires will fill vacancies across multiple key areas of the business, including: legal, policy, engineering, sales, and marketing.
The news will be received as an attempt by the social media giant to start 2019 on a positive note. The Facebook brand received a deluge of negative attention in 2018, following its association with Cambridge Analytica and voter manipulation. There are also wider concerns that the established market leader of social media is no longer popular among younger users.
Despite a challenging twelve months, the company has barely slowed in its growth. The network recently reported that its user base has swollen to 2.32 billion unique users each month. It logs 1.5 billion individuals using its service every single day.
And, along with other so-called 'FAANG' stocks (Facebook, Amazon, Apple, Netflix, Google), the company leads the way in digital commerce.
Recent trading on the US stock market has seen the enterprise soar in value over recent weeks. An 11 per cent leap in end of day trading has placed the company's overall value at $6.88 billion, at time of writing.
---
https://cdn.ebossrecruitment.com/wp-content/uploads/2019/01/31105936/recruitment-future.jpg
533
800
Support
https://cdn.ebossrecruitment.com/wp-content/uploads/2018/03/14142302/eboss-logo.png
Support
2019-02-01 07:36:22
2019-02-01 08:29:47
UK Recruitment: are you looking forward to the future?