More opportunities for your recruitment agency – with eBoss Recruitment Software
---
Welcome to our latest newsletter. In this edition we would like to raise your awareness of some great opportunities to help your business grow
Recruitment Matters have just launched their new training platform and you can get access to all of their training for the first 30 days for a pound! See more below on this great offer that will help your team benefit for the latest in recruitment training.
We also announce a recent 360 integration between idibu and eBoss. This integration creates a seamless bridge between your eBoss CRM and 1000's of job boards, definitely no more duplication and a massive boost to efficiencies.
Finally, who remembers the rolodex? Well to briefly remind you , it was that card system that sat on most recruiters desks in the 80's and 90's. Back then recruiters either had a notebook in the top pocket of their best candidates or they used a rolodex, the system allowed them to index and hence find quickly potential candidates and clients. See more below.
As we are entering the Northern Hemisphere summer and start thinking about holidays, it is all go here behind the scenes at eBoss as we put the finishing touches to our latest system, a system we will launch over the summer and well, if you don't mind me saying so, the best thing to happen to recruitment search since the rolodex.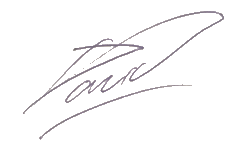 ---
Recruitment Matters Offer Training for a Pound!
Having launched it's new training platform, kudos.training, the guys at Recruitment Matters are offering a special deal for the first 30 days of training.
From the guys at Kudos, "Each online training session will coach you through the winning words, phrases and scripts. It is designed to help you follow a consistent and logical process for both clients and candidates.
As well as the clear on screen instructions, there are also workbooks to download for note taking and when completing the projects contained within the sessions.
World class recruiters somehow seem to just 'find' the right words and phrases at the right moment. In truth, they have learned and practised their approach like all true professionals do."
To get your full access for 30 days for a £1, visit http://www.kudos.training and enter the code BYFPAE7U
---
Save even more time with the eBoss and Idibu Integration.
Post jobs and receive applications inside your eBoss CRM using the Idibu 360 Integration.
Idibu have developed a Chrome extension that allows tight integration between your eBoss system and Idibu.
"The new Idibu v3 platform takes a different approach to working with CRM providers, and eBoss with its mature API has been the perfect partner to show how this works." ~ idibu
I'm pretty excited about this development as I can see this integration as a major time saver allowing tight integration and the elimination of double handling of jobs to be posted and candidate responses.
Full Details : https://ebossrecruitment.com/wp/recruitment-software/eboss-recruitment-software-idibu-v3-integration/
---

Remember the Rolodex?
According to Wikipedia, the Rolodex was invented in 1956 and was a "rotating file device used to store business contact information…… The Rolodex holds specially shaped index cards; the user writes or types the contact information for one person or company onto each card. The cards are notched to be able to be snapped in and out of the rotating spindle. Some users tape the contact's business card directly to the Rolodex index card, or a plastic or vinyl sleeve in the shape of a Rolodex card to place the business card within. Some companies produced business cards in the shape of Rolodex cards, as a marketing idea."
Why am I mentioning this old technology that was once used by recruiters? Well, when I was demoing our latest semantic technologies to a new team member he said and I quote, "The best thing to happen to recruitment search, since the Rolodex", what do you think about the latest semantic technologies? Do you want to reduce your searches from hours to minutes? Do you want to quickly present your clients with an accurate and precise shortlist?
---
Must Have Tools for the Busy Recruiter
Our day to day business revolves around making your life as a recruitment consultant easier. It's why eBoss was created. I needed the tools and systems to run an efficient and effective recruitment consultancy. The solution didn't exist, and so eBoss was born.
Now 14 years later, we are still recruiters at heart and we're always on the lookout for opportunities to help recruiters in their day to day operations.
We've created a neat Pay and Charge Calculator that lets you instantly calculate the charge out rate for placements by simply entering a pay amount.
If it only saves you a minute or two on the calculator. Those few minutes over the year will add up to a chunk of time you can spend doing something way more productive.
No log in or eBoss credentials required , it's free to use. Please feel free to share the link around the office and bookmark it so you can find it when you are writing up your next placement.
---
Tip for Busy Recruiters….
"NO" can lead to"YES" so welcome a "NO!" If a client or candidate says no to your proposal, then ask, "What would it take to make it a yes?" When they tell you, do it. How many times have you asked that question? The answer should be EVERY time you get a no! If you keep a note of all the reasons you are given, you will soon get the picture and adapt the way that you work and what you offer.
---
Not using eBoss yet ?
Want to see for yourself ?
Book a one on one demo with Rob – call 020 7183 1577 to arrange a time.
Thanks for taking the time to read this month's newsletter.
We've got lots more useful information on our
blog
.
---
https://cdn.ebossrecruitment.com/wp-content/uploads/2016/05/15030910/RecruitmentSoftwareJobs.jpg
360
640
David Lyons
https://cdn.ebossrecruitment.com/wp-content/uploads/2018/03/14142302/eboss-logo.png
David Lyons
2016-05-17 04:14:39
2022-04-21 11:21:28
More opportunities for your recruitment agency – with eBoss Recruitment Software