UK wins the social media talent contest
• The UK wins at social media recruitment. How did we get so good? A LinkedIn expert offers his insight.

• Capita's lucrative army recruitment contract is in jeopardy. Where did it go wrong for the outsourcing giant, branded "atrocious" by MPs?

• Awareness of robot recruiters is changing the way job applicants write their CVs. So what makes the best CV in 2018?
---
UK agencies dominate social media recruitment
British recruitment agencies are among the best at exploiting social media platforms to find talent, according to LinkedIn.
The professional social network revealed the top 25 Most Socially Engaged Recruitment Agencies this week. British firms dominated the European, Middle East and African (EMEA) territories, taking 80 per cent of the rankings. And, on the world stage, this little island claimed an impressive 40 per cent of the rankings. It marks the second year in a row that UK agencies have won the top spot in LinkedIn's poll.
The performance echoes comments made by Career International chief Wallace Gao, who described British recruitment as "the world's most competitive market", in July.
The Most Socially Engaged Staffing Agencies list examines key performance attributes of more than 38,000 recruiting firms. The survey considers social media interactions; content marketing; brand positioning and reach; and social selling index performance. The report uses data from 260,000 recruiting consultants, and more than half a billion (575 million) LinkedIn users.
But who were the big winners in the 2018 poll? Page Group has claimed the top spot in the global giants list for the second time in four years. British firms Hays, Robert Walters and SThree also featured in the global top six.
The UK dominated the medium-sized regional listings, too: 20 of the top 25 EMEA firms were based in Britain. However, it was the Emirates-based agency MCG & Co which took first prize in that category.
Social media tools and strategies
But what does it mean to win the social media recruiting contest? And how do the top firms repeat their successes, year after year?
Steve Lewis, the director of global search, staffing, and RPO gives his expert insight. His leading strategies include the three C's of smart social media engagement: content, conversations, and co-operation.
First of all, content. By producing and posting genuinely valuable online content, you establish your brand as an important resource within your industry. It means that even users who never become customers can become promoters – by linking to, and sharing, your resources. As the most prominent forum for sharing ideas publicly, getting your articles and ideas onto social platforms is the fastest way to spread your brand reach.
But, for Mr Lewis, conversations and co-operation are just as important. This means engaging with your network, opening dialogues – and enabling your consultants to engage on their own terms, too.
Of course, Mr Lewis has a vested interest in seeing activity increase across his employer's social network. But, as the race for skills becomes and out-and-out dash, it is the firms that can snap up candidates across social platforms that are winning the talent game.
Ready to learn more about social media tools for recruiters? eBoss has a number of designated features for engaging with candidates across multiple platforms.
You can read the full report on the Most Socially Engaged Recruitment Agencies here.

---
Capita's army contract in peril
Outsourcing giant Capita is on the brink of losing its lucrative army recruitment contract, it was revealed this week.
That was the outcome of a tense Defence Committee session, which heard from Defence Secretary Gavin Williamson.
Mr Williamson, the MP for South Staffordshire, was warned that the British army was "gradually disappearing before your eyes". That comment came from former defence minister Mark Francois, as he outlined the extent of the force's recruitment shortfall.
Mr Francois also accused the Ministry of Defence of deliberately failing to recruit in an attempt to remain within budget. Mr Williamson denied this.
However, Mr Williamson did concede that Capita was underperforming in its role as primary recruiters for the armed forces. He described the outsourcing firm's performance as "atrocious", and acknowledged "considerable failures" in their attempts to find new recruits.
In conclusion, Mr Williamson said: "If Capita isn't the right partner to go forward on this I have no qualms in making that decision and bringing that in house."
The British Army currently stands at 77,000 personnel. Its projected size for the present is 82,000: a shortfall of 5,000 service men and women. However, the greater concern is the slow rate of new hires being made. The army is expected to take in 10,000 new recruits each year, just to remain stable. In 2017, it signed up just 7,500 soldiers – despite more than 100,000 applicants. The figures have led to harsh criticism of the hiring process – which can take almost a year to complete.
Capita was awarded the army's recruitment contract in 2012, in a deal worth £44 million.

---
Australia: recruitment automation has changed how to write a CV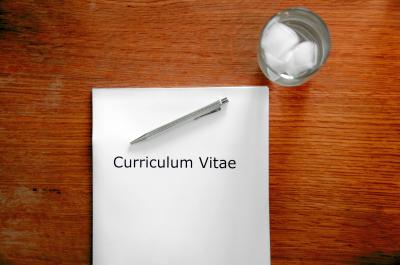 The art of resumé writing is one that evolves over time. And the way to write the best CV in 2018 is different to the best practices of years past. But what is the reason for this latest stylistic shift? We are increasingly writing out our applications for a robot to read.
That is according to Hays Australia, who discovered that almost every candidate for a professional position now writes their CV with automation in mind.
The recruiting giants learned that a staggering 81 per cent of candidates were aware of automated CV readers in recruiting. 27 per cent of respondents said that they already wrote applications to appeal to a robot recruiter. Another 54 per cent were poised to make changes to their CVs to fit with modern recruiting methods.
The data, collected from 6,000 online survey respondents, highlights a growing awareness of the role of automation in recruitment.
changing fashion for robot-ready CVs
It is no secret that the first stage in virtually every recruiter's candidate process is an automated CV parser. It is the recruitment software that scans each new resumé for the relevant skills and attributes, and stores the results. In some cases, the software can even help you to build smart lists of top tier talent. In a jobs market where a single listing can attract hundreds – potentially thousands – of hopefuls, automated CV parsing is essential.
Despite this, a quick Googling of the topic shows that many guides still focus on issues that are, essentially, cosmetic. Should one include a photograph of themselves along with their application? Is it crucial tomake sure that all your relevant qualifications fit onto a single page of A4? And is three pages ever acceptable? In truth, these are no longer the important factors that they might once have been. When the hiring process is conducted by a computer, the important part is keyword relevance.
What does this mean for recruiters? Perhaps, a little bit of relief. If candidates are now customising their applications to get noticed by your automated systems, that should make your job easier. And, if some applicants are gaming the system with false keywords? That only makes the role of the human recruiter as quality controller even harder to replace.

---
https://cdn.ebossrecruitment.com/wp-content/uploads/2018/10/18095843/casual-cellphone-contemporary-1471752.jpg
533
800
Support
https://cdn.ebossrecruitment.com/wp-content/uploads/2018/03/14142302/eboss-logo.png
Support
2018-10-18 07:20:04
2018-10-19 07:04:55
UK wins the social media talent contest