Trial Work Status: Legal Guidance for Recruiters
• Unpaid trial work will be subject to tighter scrutiny in future. HMRC provides clear guidelines on unpaid probationary periods.

• Australian data security law changes have created a point of debate. But will the government's new surveillance powers create problems for privacy-conscious recruiters?

---
Government warning on free trial work
HMRC issues fresh legal guidance for recruiters on probationary periods for new hires.
Unpaid probationary periods for new recruits are an increasingly common workplace phenomenon. The reasons for this are many and varied. Hiring is a costly process; businesses want to get it right first time, every time. Similarly, there is a greater understanding that a strong team requires sound cultural fit among new hires. This factor also encourages longer trial periods.
Then, of course, there are the enterprises that enjoy the financial benefits which come with unpaid internships and probationary periods.
For this final group, new government guidelines are likely to come as a disappointing spanner in the works. Her Majesty's Revenue and Customs (HMRC) has provided detailed outlines of when an unpaid probationary period is legitimate, and when duties amount to work.
When a probationary candidate is found to be working, they become eligible for national minimum wage (NMW) or the national living wage(NLW).
As recruiters, we understand that the candidate experience rarely ends with the hire. Conscientious consultants will continue to liaise with their talent throughout the onboard period of a new position.
The rules laid out by the HMRC this week will therefore provide a sound framework for recruiters to work within. The points make it relatively easy to assess when your candidate is on probation, and when they are in work. The objective is to highlight instances of exploitation more clearly in the future. But what should consultants be keeping an eye out for?
The guidelines can be broken down into seven key points:
Guidelines to Authenticate Probationary Work

• Eligibility for NMW/NLW is reliant on some form of written agreement. If there is no contract, no claim for minimum payment can be made. Most positions require some form of health and safety or non-disclosure agreements. Therefore, a written agreement will usually be available.
• Trial work can only be used when there is a genuine vacancy. Employers will, in many cases, need to identify a specific vacancy for any unpaid probation. This includes demonstrating that budgets are in place to complete any possible future hire.
• Trials must not have an excessively long duration. Employers should demonstrate that trial periods do not exceed the length of time needed to assess a candidate's suitability. The government's view is that any trial lasting longer than one day will usually be eligible for NMW/NLW.
• A probation period should naturally include some degree of oversight and supervision. Where candidates are provided duties, and no oversight, they will be considered workers, and be eligible for minimum pay.
• During their trial, candidates should be expected to complete duties which reflect the nature of the job they applied for. This is fundamental to the concept of them being tested for worker suitability. Deviation from this is a strong indicator that the employer is using probation staff as workers.
• Similarly, it should be assessed whether the value of tasks being completed during a trial carry additional value to the employer. If duties include those which benefit the employer's operations but do not assist in the assessment of the candidate, this would constitute work.
• Business which factor in the cost savings of trial workers in operational budgets will be liable for NMW. If an employer appears to use probationers to reduce its payroll, candidates will be seen as workers, with NMW entitlements.

---
Australia: staffing software data security concerns following law changes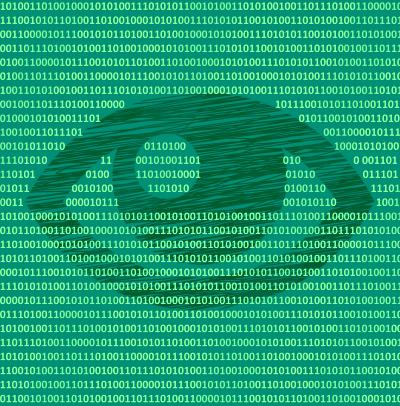 A controversial change to Australia's privacy laws has sparked debate among the country's tech workers.
The Australian government has passed legislation which forces tech companies to comply with police access-requests for private data.
The Assistance and Access ("AA") Bill passed a senate vote on Thursday (6 December). In future, government agencies will be entitled to access private data directly from digital service providers. Enterprises which block access will now be exposed to the risk of fines of up to AUD10 million.
The bill has been criticised by privacy advocates as well as tech entrepreneurs. In effect, it would require service providers to intercept communications prior to encryption, and make these unencrypted messages accessible for law enforcers.
The bill specifically states that there is no requirement to create system-breaking flaws – or "backdoors" – in programmes. However, services such as WhatsApp which encrypt messages prior to transmitting them, would be required to capture pre-ecrypted copies of every communication that is sent. The changes to the law are intended to crack the growing problems of global terrorism and cybercrime.
However, there has been a broad opposition to the bill, which some critics say will hinder Australia's ability to compete as an emergin leader in the tech sector.
Dr Belinda Barnet, a digital security commentator took to Twitter to voice her concerns. "Everyone in the technology sector tried to warn you," she posted, in response to senators who supported the rules change. "Now watch the global technology market react", she warned.
Doctor Barnet, of Swineburne University of Technology in Melbourne, suggested that the rules will make Australia a less competitive environment for tech firms in the future. "Tech companies with data privacy/integrity core to business will move away from Australia. They're like organisms and must try to survive", she said.
AA, GDPR, and Privacy
It is also unclear whether the AA Bill will create conflicts with parallel security measures – such as the GDPR. Its powers to intercept data may only granted under exceptional circumstances, such as when there is a legal requirement. As such, this should mesh with the GDPR's six "lawful bases" of data sharing.
However, encrypted email provider ProtonMail has taken a stance to oppose the AA Bill, citing their compliance with domestic Swiss laws as the reason.
The service, which delivers highly secure email solutions, said it would be unable to access the information which the AA Bill demands. The company stated:
"All user data is protected by the Swiss Federal Data Protection Act (DPA) and the Swiss Federal Data Protection Ordinance (DPO) which offers some of the strongest privacy protection in the world for both individuals and corporations," the company said.

"Only a court order from the Cantonal Court of Geneva or the Swiss Federal Supreme Court can compel us to release the extremely limited user information we have."
The security concerns for agencies are unlikely to be significant, however. Recruiters in Australia may wish to verify the status of their staffing software, and determine whether their provider is in a position to comply and whether this is a concern. In the global world of talent management, wider legal considerations may also be required. Are you obliged to demonstrate GDPR compliance for EU citizens held on your database? If so, it may be necessary seek further clarifications on the way the AA Bill could affect your choice of service provider in the future.
All eBoss software remains compliant and unaffected by the updated data security laws under the AA Bill.

---
https://cdn.ebossrecruitment.com/wp-content/uploads/2018/12/06125440/staffing-software-trial-work.jpg
533
800
Support
https://cdn.ebossrecruitment.com/wp-content/uploads/2018/03/14142302/eboss-logo.png
Support
2018-12-06 08:42:22
2019-06-06 06:08:45
Trial Work Status: Legal Guidance for Recruiters